Regular price
Sale price
$7.99 USD
Unit price
per
Sale
Sold out
Does Revelation really prophesy the end of the world? Who is the Beast? Were current political events in the Middle East foretold 2000 years ago? No book in the Bible has led to so much excitement, speculation, or doctrinal error! This teaching series has been designed to direct our thoughts upward as we sink our roots downward, deep in the Word of God, and into the book acknowledged to be the most difficult in the sacred canon.
We will see that most of this exciting book is actually quite straightforward. There's no need to be mystified--especially when we see how the Apocalypse relates to our daily lives. In addition, you will be inspired by the example of our first century brothers and sisters who, in the face of overwhelming odds, overcame by the blood of the Lamb and the word of their testimony.
There are Four lessons:
Lesson 1: Orientation: Welcome to the World of the Apocalypse
Lesson 2: Interpretation: Keys to Understanding
Lesson 3: Exploration: Chapter by Chapter Through Revelation
Lesson 4: Refutation: Doctrinal Error and Revelation
*Includes outlines
Share
View full details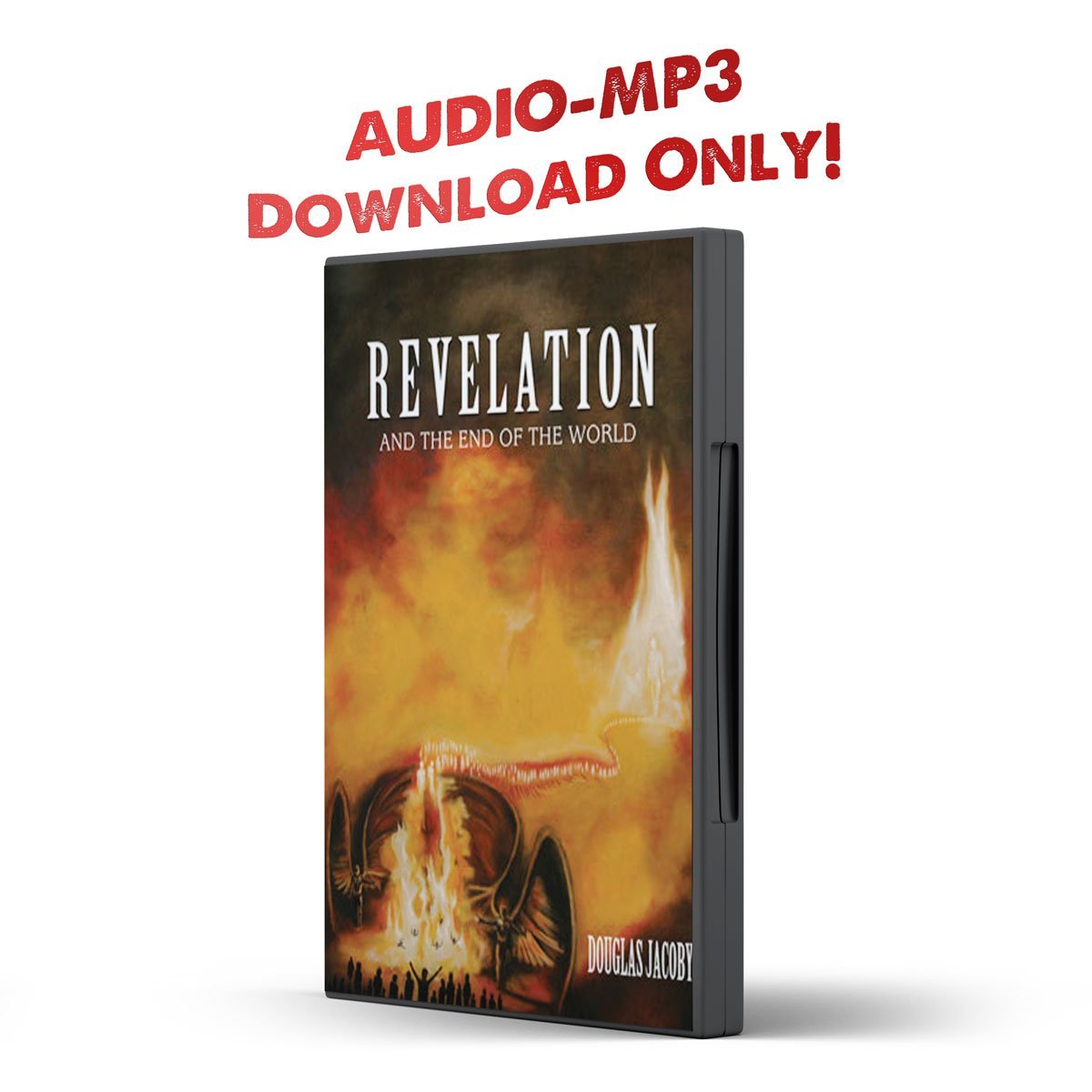 This is an engaging and challenging course for anyone confused by the many views of the book of Revelation. Dr. Jacoby gives a wonderful explanation as to why Revelation is interpreted in different ways. But most importantly, with proper hermeneutical tools, he guides us through an interpretation likely containing the most truth for us to live by today. I always appreciate Dr. Jacoby's willingness to consider other perspectives, even if likely inaccurate, as a method to better make his case. This is certainly another useful program for anyone seeking balanced knowledge.
Lifting the Veil
My husband and I chose this to take on a long road trip. We have friends who have become enmeshed in various doctrines that take Revelations literally and I could never accept those conclusions but yet I was also unable to clearly articulate why. As we listened to the progressive sections in this book, we stopped each day to discuss Douglas' presentation and then to take time to digest the implications. Time in the car with no interruptions was ideal for this. Revelations is made more confusing by the modern day prophets who claim to be able to know and predict what God is saying. Douglas patiently explains what the Bible does and does not say, he lifts the veil of confusion. But he also offers choices and points each individual to form their own conclusion when there isn't a clear answer.
Have only heard the first out of four parts so can't answer as to the entire book but the first part - introduction was good.