Regular price
Sale price
$13.99 USD
Unit price
per
Sale
Sold out
TEMPORARILY OUT-OF-STOCK HERE BUT AVAILABLE AT AMAZON.COM
An enlightening and easy-to-understand book that gives the many reasons you can trust in God and the Bible without checking your brain at the door!
Is the Christian faith a matter of personal opinion and subjective experience, or is it based on solid, verifiable evidence? Is truth like beauty, "in the eyes of the beholder", or does the Bible's description of reality apply to everyone? Regardless of your initial response to questions like these, you need accurate information in order to find intelligent and helpful answers. With this fascinating survey, you can find out why...
The scientific mysteries of the origin and intricacy of the universe point to a Creator and Designer
Biblical and extra-biblical writings confirm that Jesus was much more than merely a good teacher
Dealing with your doubts can help you better engage your mind and heart in your spiritual pursuits
As you examine the evidence of God's existence and the truthfulness of the Bible, you will build your confidence and take a new step in your relationship with God.
Part 1: God
Chapter 1: Clearing Away the Debris: Arguments Against the Reality of God
Chapter 2: Why Atheism Fails: The Bankruptcy of the Godless Worldview
Chapter 3: Is Anyone at Home? Compelling Evidence for the Reality of God
Chapter 4: God: Sleeping, Retired, or Dead? The Nature of God
Part 2: The Word of God
Chapter 5: The Bible: Word of Man or Word of God?
Chapter 6: Dialog with a Critic: How Honest Discussion Facilitates Faith
Chapter 7: Before Xerox: Confidence in the Biblical Manuscripts
Part 3: The Son of God
Chapter 8: The Luminous Figure: Legend, Liar, Lunatic, or Lord?
Chapter 9: That's Impossible! The Miracles of Jesus
Chapter 10: Many Convincing Proofs: The Resurrection
Part 4: The Pursuit of God
Chapter 11: One Way? The Bible and Other Religions
Chapter 12: Double-Minded? Dealing with Doubt
Chapter 13: Taking the Plunge: Making an Informed Decision
Appendices:
Bible Study Strategies
The Trinity
Apparent Contradictions in the Bible
243 pages
Share
View full details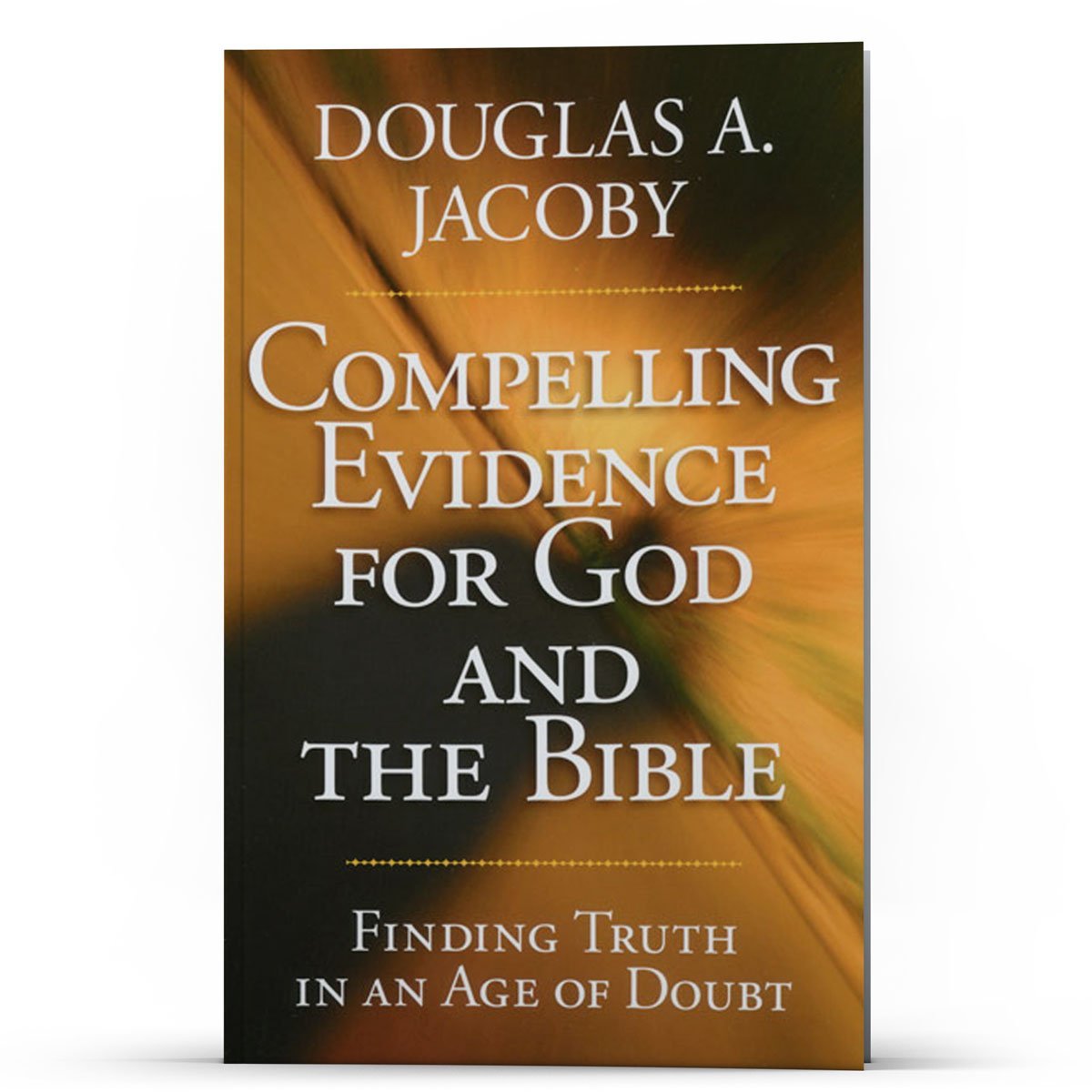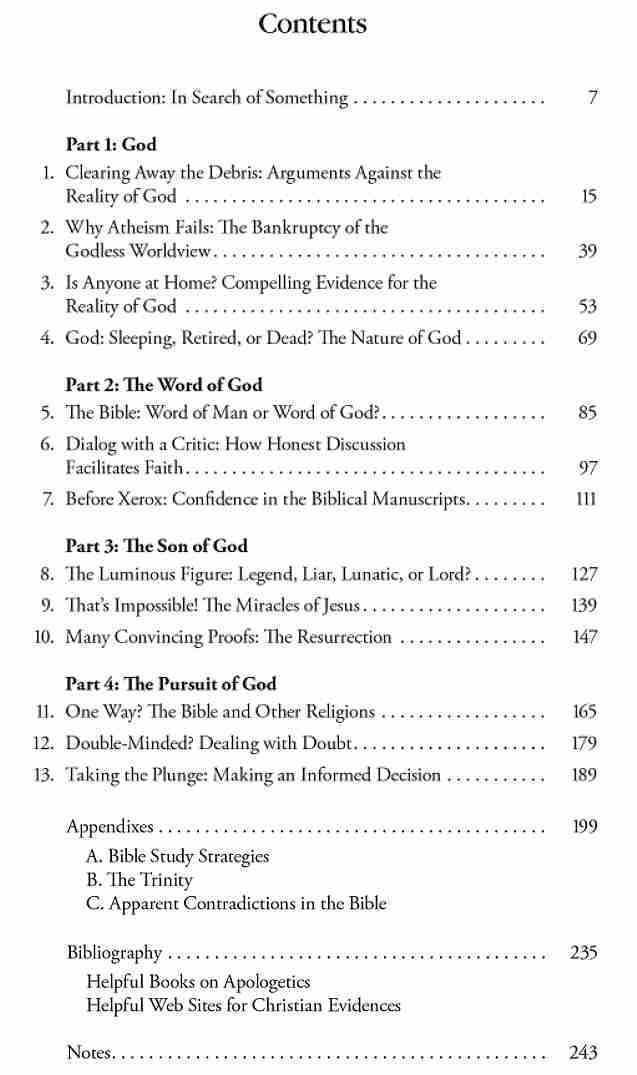 Extremely Helpful
Such a great book and one I've had to revisit over the years.Made me feel fully equipped to more effectively share about God and the bible with others and specifically with non-believers. I always leave this book feeling closer to God and eager to share my learnings with others.
Thanks, Mish.
Happy to know the book proved to be a good one for you.
great tool
What a great book! I am asked many questions about God and the bible that sometimes I just do not know how to answer that would help others understand. Reading this book really helped me solidify my own faith but also prepared me to answer questions for those who are looking for evidence when it comes to God, Jesus and the bible. When it comes to evidence, it may be hard to explain to others, Dr. Jacoby does a great job explaining truths and evidences that you just can't ignore. In my opinion, a must have for your outreach tool box.
A really useful book!
Dr. Jacoby´s book provides a very clear, understandable and well-organised approach to dealing with all types of questions about the Christian faith - from whether there is a God at all, to the perceived conflicts with science and through to questions about the reliability of the Bible, along with questions about other religions. This book is like a handy toolkit of solutions! For me, it is very useful as a go-to book both for thoughts/ ideas regarding my own questions or doubts, and things that arise in conversations with other people about Christianity - whether of the faith, open-minded, or pretty sceptical/ atheist. I also very much liked the practical advice in the chapter on "Taking the Plunge" - saying something about how odd it can feel to come to faith (I recognise this, having come from a vaguely agnostic position myself), and providing some practical tips as to what to do next to grow in faith. I found this to be a really useful book :-)
A logical approach
This was the first book I read through by Douglas. And it was what convinced me he really knew what he was talking about. The book is extremely well organized, comprehensible and relevant. Dr. Jacoby really did his research and uses plenty of stories, facts and logic to answer all sorts of common questions and arguments from non-believers. My personal favorite answer was in regards to the question "Could God create a rock even He could not move?" I highly recommend this book.
Prepared to answer
It is healthy to have doubts about your faith. Douglas addresses the evidence thoughtfully and prepares the careful reader to answer. There is plenty of material for a deeper dive.