Regular price
Sale price
$9.99 USD
Unit price
per
Sale
Sold out
The doctrine of baptism is so misunderstood, and is such an area of controversy, that it has been called "the water that divides." Yet why should Christians be divided on this essential matter (Ephesians 4)? Is baptism really so difficult to understand? No, it is not.
Learn the truth about the variety of modern beliefs on this subject, what the New Testament teaches, what the original Greek really says, and how the apostolic teaching evolved into something very different from the New Testament doctrine.
This 60-minute video was recorded live in April 2009 at the University of Georgia.
Share
View full details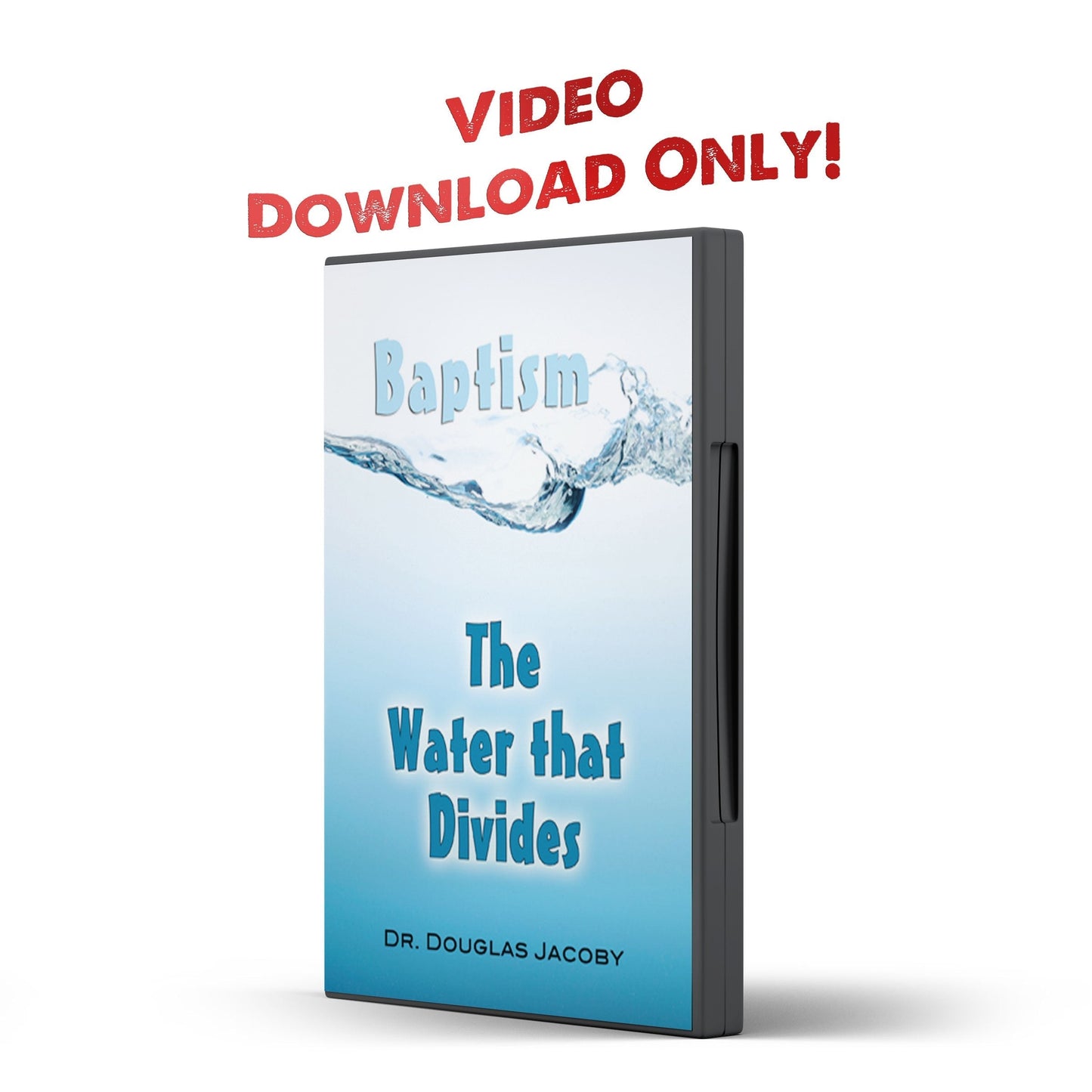 Douglas Jacoby does an outstanding presentation on the biblical doctrine of water baptism recorded live before students and guests at the University of Georgia on April 1, 2009. Entitled "Baptism: The Water that Divides" Mr. Jacoby disputes many false doctrines about baptism by citing Bible verses and historical writings of biblical scholars. His Q and A with the audience at the end of the presentation was respectful and informative with great questions, and clear responses. A must have for anyone who is seeking God!