Regular price
Sale price
$7.99 USD
Unit price
per
Sale
Sold out
Hebrews is a brilliant document bridging the testaments and exploring the life-giving Old Testament exposition of its anonymous author. We all know the experience of drifting, wandering away from our spiritual center towards the edge-that dangerous precipice that leads to oblivion. Yet Jesus, as God in the flesh, priest (and sacrifice) of the new covenant, pioneer, and our older (spiritual) brother, has finished the race. Thus he is fully able to empower us not only to stay the course, but to cross the finish line with faith and full confidence. Whether you need to come back from the edge, or simply want to fortify yourself as you probe God's word at a deeper level, you are sure to find many treasures in this study.

The series contains ten downloadable lessons, including outlines in Word and pdf formats.

Share
View full details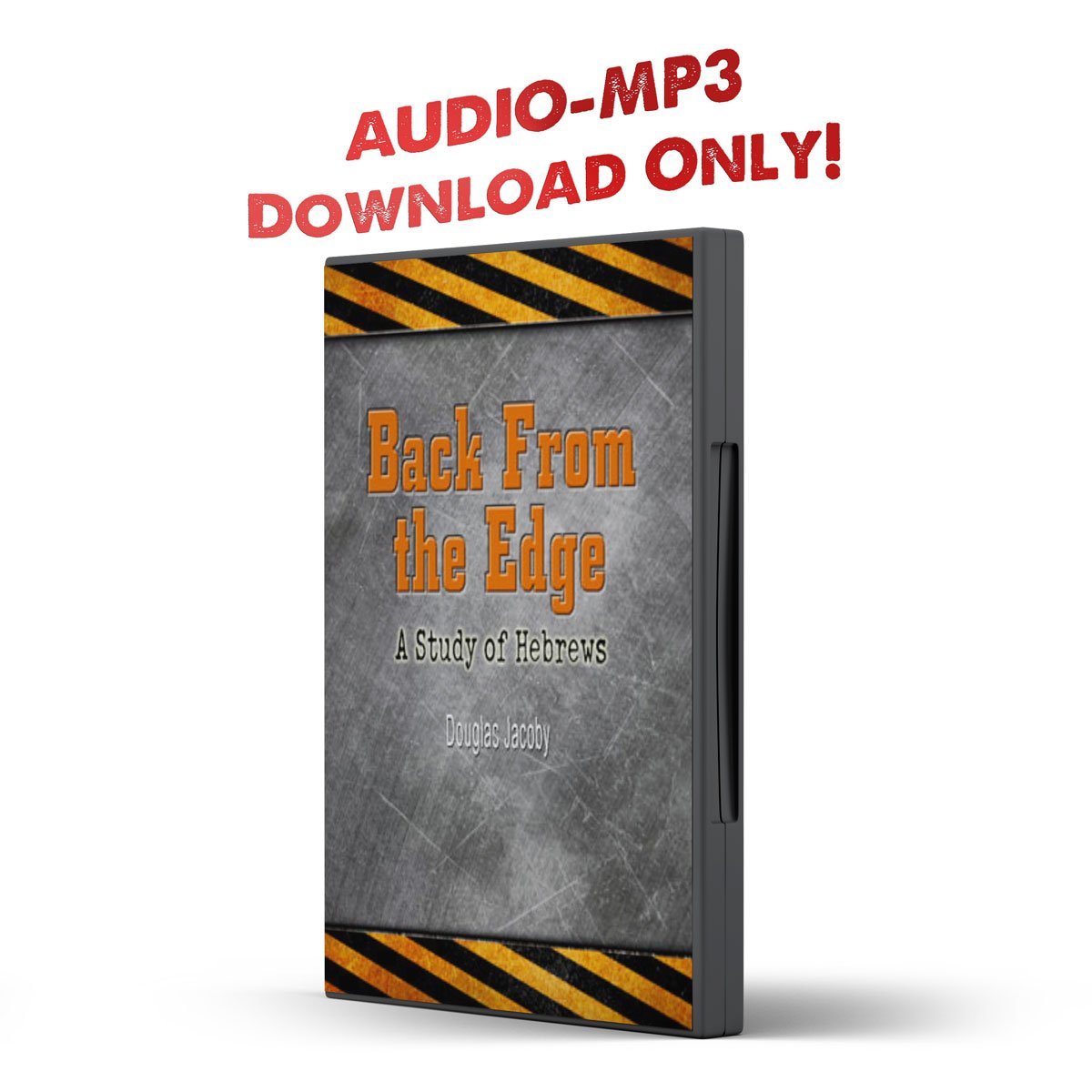 The Bridge
I have listened to this audio book more than amy other, it is one of Douglas's best audio books. Douglas takes the time to explain the history and culture of the time and how it connects to the old testament. He breaks down the core OT references found in Hebrews. I'll never forget Douglas's explanation of the "four impossible things," which alone are food for many a study. You will never grow tired of the lessons found in this book, it is a bridge to understanding the bible as a whole.