Regular price
Sale price
$12.99 USD
Unit price
per
Sale
Sold out
Asking questions about the Bible is healthy! You develop more solid convictions and at times may update or completely change what you believe! This book addresses MANY questions in an informative yet readable fashion. Some questions are funny and almost trivial in nature. Others are central to the Christian faith, with answers of an apologetic nature, touching upon scientific evidences and other biblical proofs.
Here are a few of the many questions. See the back cover and sample pages images for more examples.

What do we mean when we say the Bible is inspired?
Can a person believe in both evolution and the Bible?
Is the Bible chauvinistic?
Did ancient humans really live for hundreds of years as mentioned in Genesis?
How can we understand the Trinity?
This extensive, fascinating examination of the Bible is ideal for new Christians and longtime believers who desire a solid foundation from which to grow and share their faith.
252 pages
Share
View full details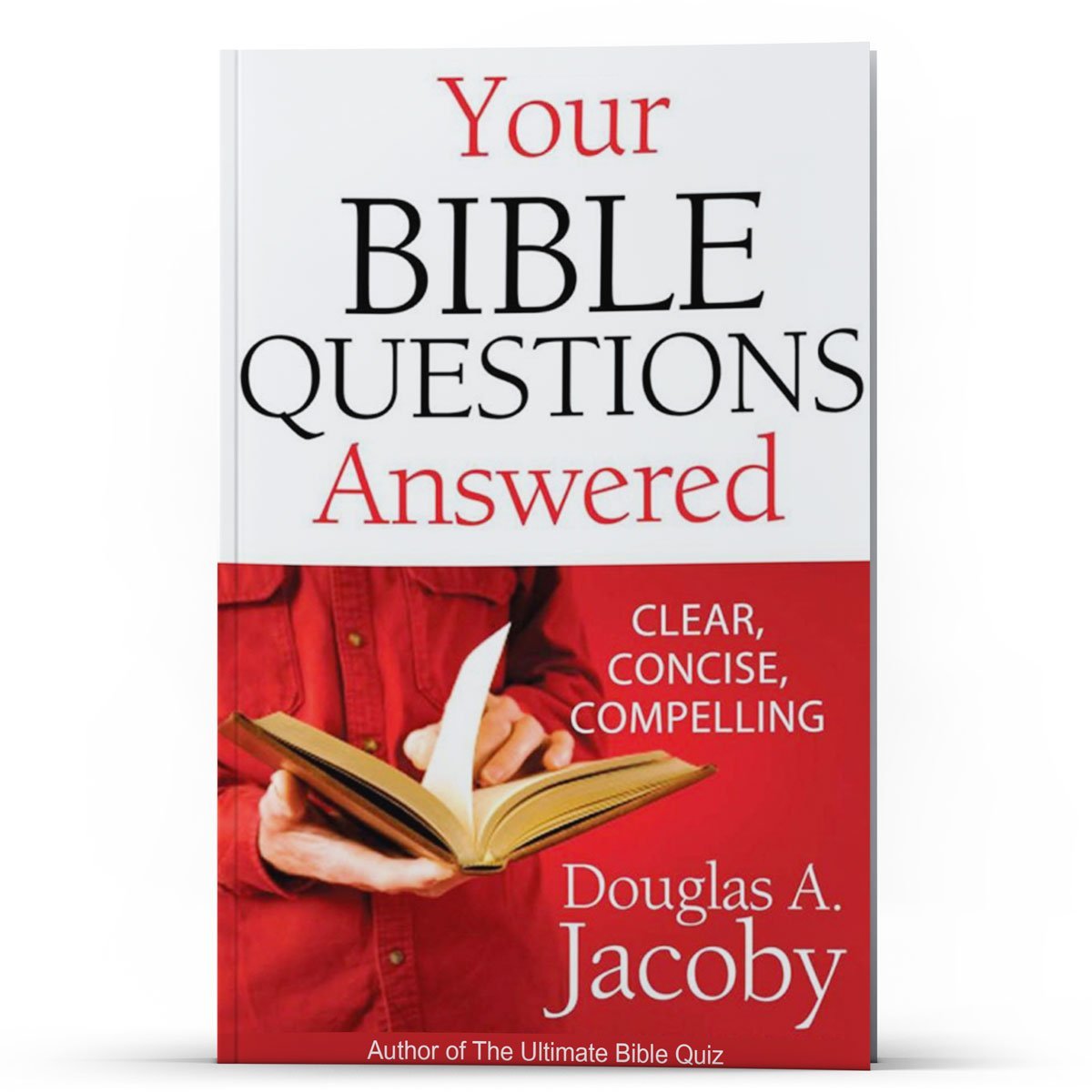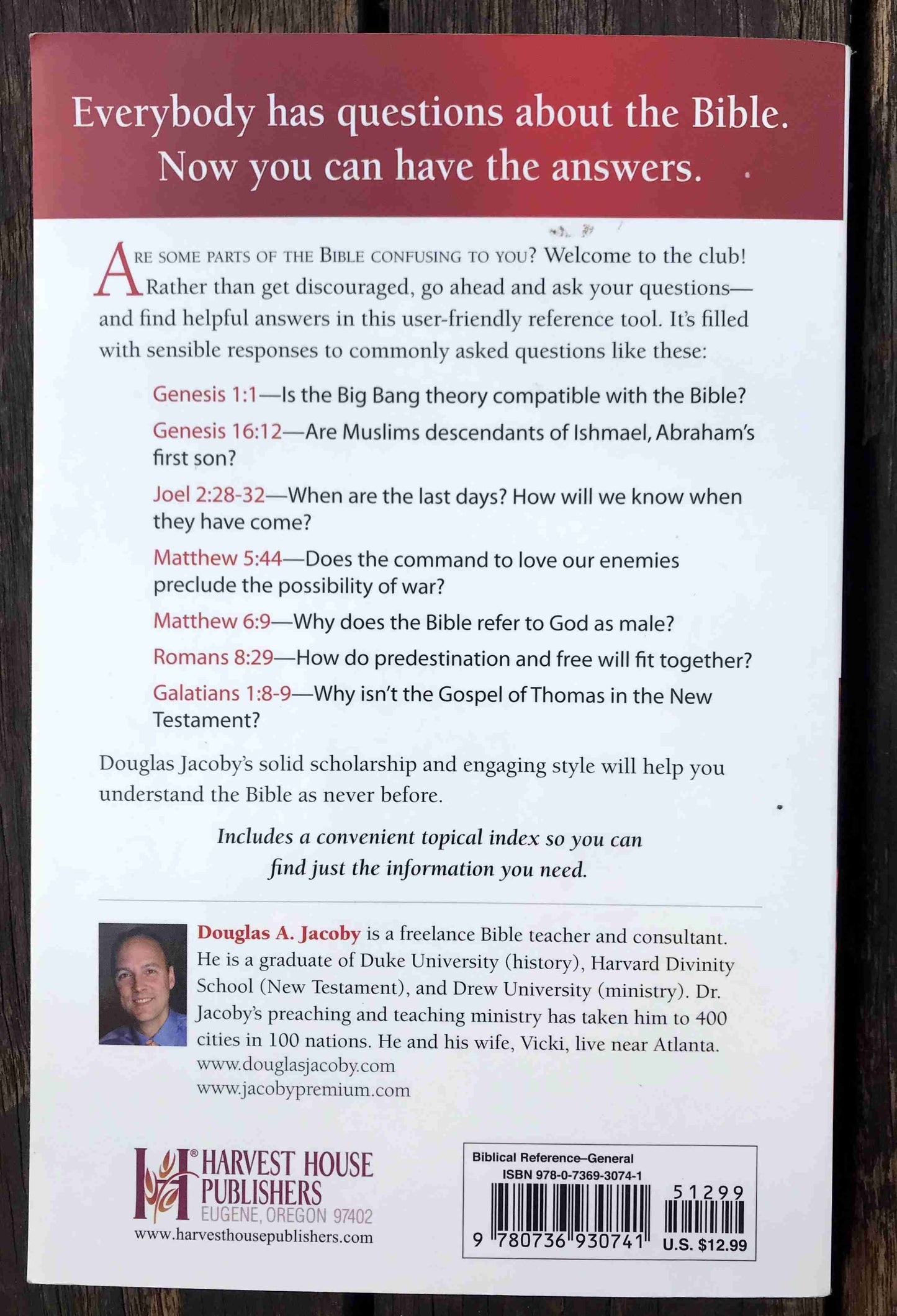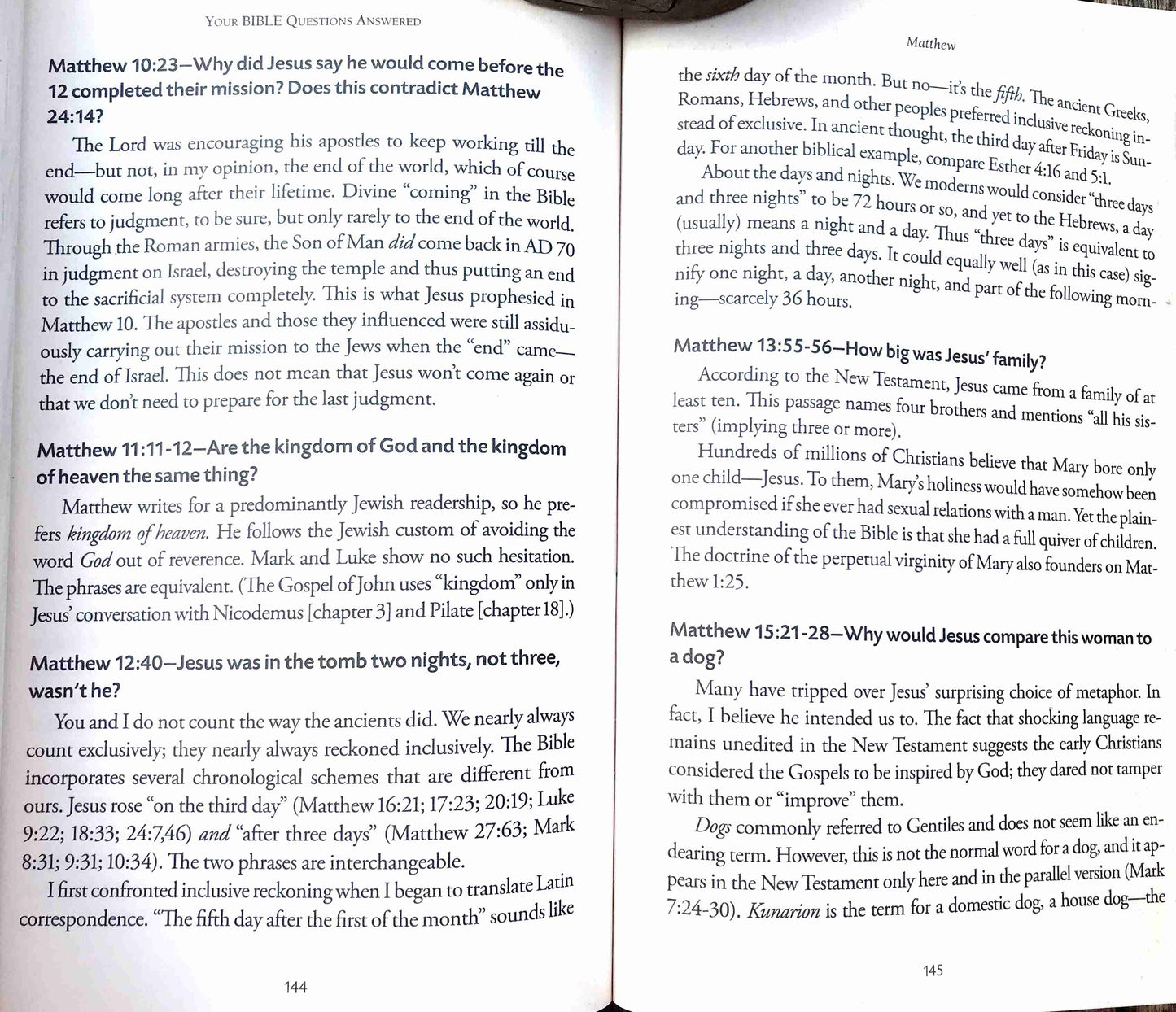 For the skeptic, the teacher and the empathizer
I have needed the information in this book at different times in my life, so I love having it around as a resource. I'm a practical person and also think it is healthy to ask questions and not just follow blindly, so the concept of this book is a helpful tool for the skeptic, the teacher and those who want to empathize with those who believe different view points.
Great resource for reminders and sharing
This is one of those books you can pick up for quick reference when you may have forgotten exactly what the answer was, or especially to share with someone who has a lot of questions. Great resource!
It answers many questions about topics which 1) People assumed there was no answer to 2) People assumed they had the answer to 3) People assumed were not important 4) People had taught what tradition said and not the truth 5) People had thought differs in one scripture from another 6) People found it hard to believe what the Bible says 7) People had started from their imagination (Like saying that due to the positions of the planets that you can tell that the earth did stand still for one day) I highly recommend it !